Express Entry
Express Entry is Canada's flagship application management system for its key economic immigration programs. Potential candidates express their interest in immigrating to Canada by first completing an online profile. The profile is electronically screened to determine if the candidate meets the criteria of at least 1 of the 3 federal immigration programs mentioned on this page. Using the same information, candidates are given a comprehensive ranking system score. They are then placed in the express entry pool and ranked relative to each other based on their CRS scores. The pool is dynamic and a candidate's rank can change as other candidates join and leave the pool, or when the ranking criteria are adjusted according to ministerial instructions.  CRS score can also change as a candidate's circumstances change, for example, a candidate gains more experience or is nominated by a province or territory. Other top-ranked candidates are invited to apply for permanent residence. They are given 90 days to submit their documents. These documents are then evaluated by the Immigration department and the advice is rendered. We help you understand and prepare for each step of the process.
Before we discuss in detail, we wish you to be familiar with what NOC codes and Canadian Level Benchmark mean.
Canadian Level Benchmark (CLB)
The CLB is the Canadian standard used to describe, measure, and recognizes English language ability of adult immigrants and prospective immigrants who plan to live and work in Canada, or apply for citizenship namely Writing, Speaking, Reading, and Listening.
National Occupation Classification (NOC) Code
The NOC is a list of all the occupations in the Canadian labor market. It describes each job according to skill type and skill level. For immigration purposes, these are the main job groups:
Skill Type 0 (zero): Management jobs
Skill Level A: Professional jobs that usually call for a degree from a university
Skill Level B: Technical jobs and skilled trades that usually call for a college diploma or training as an apprentice
Skill Level C: Intermediate jobs that usually call for high school and/or job-specific training
Skill Level D: Labour jobs that usually give on-the-job training
Express Entry application are excepted under the following three Programs.
1. Federal Skilled Worker
This program is for skilled workers with foreign work experience who want to immigrate to Canada permanently.
If you meet all the minimum requirements, we'll then assess your application based on:
age
education
work experience
whether you have a valid job offer
English and/or French language skills
adaptability (how well you're likely to settle here)
These factors are part of a 100-point grid used to assess eligibility for the Federal Skilled Worker Program. You earn points for how well you do in each of the 6 factors.
The current pass mark is 67 points.
2. Federal Skilled Trade Program
The Federal Skilled Trades Program is for skilled workers who want to become permanent residents based on being qualified in a skilled trade including Industrial, Construction, maintenance, Manufacturing, etc. for example positions such as chefs, cook, butchers, etc. They should have at least 2 years of full-time work experience (or an equal amount of part-time work experience) in a skilled trade within the 5 years before you apply.
3. Canadian Experience Class
The Canadian Experience Class is for skilled workers who have Canadian work experience and want to become permanent residents. The Applicant should have earned 1 year of skilled work experience, in the last 3 years before you apply, and the work experience must be full time or an equivalent amount in part-time, and should legally be in Canada
We Evaluate your Eligibility and Documents
We help you Understand the Process

Help you achieve the Requirements like IELTS, ECA etc.

Create an Express Entry profile accurately

Once you receive an Invitation to apply, we help you present your case as best as possible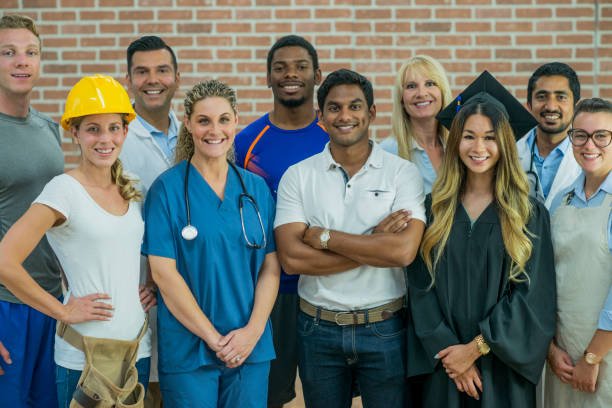 Sign up to get Latest Updates