DESIRE TO WORK
Understanding Canadian Work Permit
The work permit is a written authorization issued by an Immigration officer to a non-resident to stay and work in Canada for a specific period of time, usually awarded based on a Labour market assessment (LMIA) from Employment and Social Development Canada (ESDC) on a request from a canadian employer.
Canadian Work Permit Extension
Employment Status is subject to the business conditions prevailing in that sector. So if your conditions change and you wish to extend your work permit while changing your employer or staying with the same, you would need to apply for an extension of your work permit. It is based on a condition that you still meet requirements to acquire a work permit and can provide supporting documents with your application. We have experts in this field, who will evaluate your case and present it with all relevancy.
If you believe you have those looked, for professional skills and have the desire to work and make a bright future in Canada, Our Team can help. If not a Canadian citizen or a permanent resident present in Canada, you need to apply for a work permit to be qualified and attain a job.
Canadian Immigration officer determines under the prevailing Law and needs to be satisfied if the employee will
Leave Canada at the end of the Employment period
Be law-abiding and have no criminal activity
Not be a danger to the security of Canada
Be in good health and complete a medical exam if needed
Types of Work permits
Depending on each Client's Situation specifically, our team helps them Analyse which type of work permits best suites them.
Temporary Foreign Worker Program
Employers must obtain a Labour Market Impact Assessment (LMIA) to hire foreign workers to fill temporary labor and skill shortages. The LMIA verifies that there is a need for a temporary worker and that no Canadians or permanent residents are available to do the job.
The International Mobility Program (IMP)
The Program lets employers hire temporary workers without an LMIA. Exemptions from the LMIA process are based on both of the following:
the broader economic, cultural or other competitive advantages for Canada
the reciprocal benefits enjoyed by Canadians and permanent residents
Open Work permits
An open work permit is one that's not related to any Specific Job profile, hence we do not need to apply for Labour Market Assessment (LMIA) from Employment and Social Development Canada (ESDC)
Who can get an Open work Permit and are LMIA EXEMPT  
An International Student who has just graduated from a Canadian Designated Learning institution and is eligible for a Post Graduate work permit Program.
An applicant who has already applied for Permanent Residence in Canada.
An individual who is a dependant Family person of someone who has applied for Permanent Residence
An individual who is a Spouse of a Skilled worker or an Enrolled International Student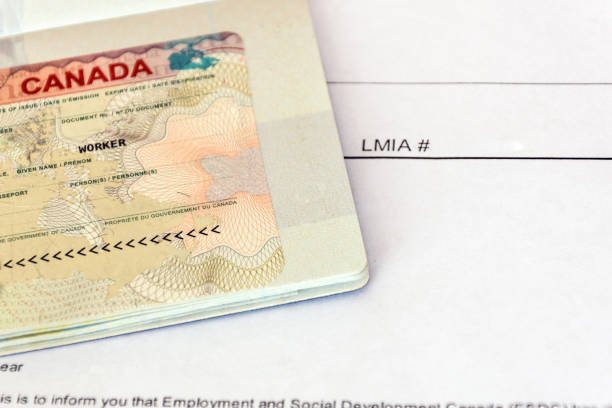 The following categories are also LMIA exempt and can apply for work permits
An Individual who comes to Canada under the Intra Company Transfer program where the multinational company has a branch office here, but still they need to apply for an intracompany work permit.
Citizens from Mexico and the United States under the NAFTA/USMCA agreement
Religious workers serving religious or charitable institutions.
NOTE: The above information doesn't apply to everyone. Each case is different, So to help you make the right decision, please contact our expert team to analyze your case and render you the best advice.

Sign up to get Latest Updates